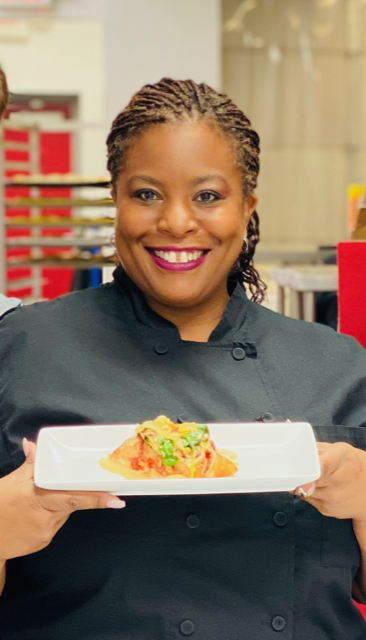 It's time to stop eating unhealthy takeaway and start eating delicious and healthy home cooked meals, hassle free!
What are personal chef services?

Personal chef services are flexible and customized for you!

The chef works with you to prepare a meal plan for the week

Each meal is customized to meet your needs, including specific diet restrictions

All grocery shopping for these meals is done for you

Chef Colette prepares delicious meals for you

The meals are cooked in your own home (or delivered to you -- your preference!)

Each meal is packaged and placed in your refrigerator (and reheating instructions are provided)

All pots, pans, and dishes used for the meals are cleaned up and put away

Services include weeknight dinners, dinner parties and special events, and cooking lessons
One of the best parts: Personal chef services are very affordable!
Whether it's just once, every other week, or weekly, Colette's personal chef services are a great addition for busy people! We have clients with larger families and single folks as well -- no size is too large or too small!
Fill out the form below or email me at Colette@ColMonisCatering.com for more information.
The Influencer Collective interviewed Colette for her "A Dose of Your Future" podcast along with Brenda Cromer of Frontier Kitchen. We are so very grateful to have had this wonderful opportunity to share the journey of growing ColMoni's Catering together with Frontier Kitchen.