Meals to Go: Now Offering Touchless Delivery—Two Family Meals for $99/week through April 30th
To help make family dinner an enjoyable experience for all, especially during this social distancing time, we are pleased to extend to you an expanded menu of family meals (feeding 4), as well as no-touch delivery service (we will drop off your meals at the door) with no delivery fees*. Additionally, there are no minimums on family meal orders (though orders for 3 or more meals at one time will receive a discount).
Please select any of our family meals, including our specials for the month of March. This week, we are also offering:
Enchiladas

Rosemary Seared Chicken
Turkey Burgers

Fettuccine Alfredo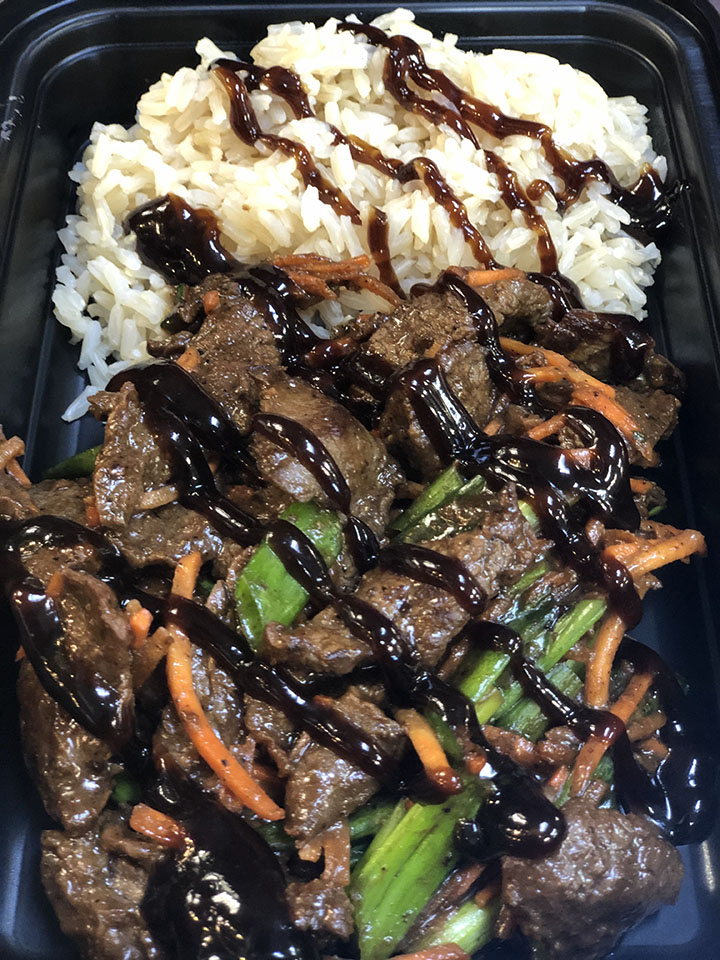 Why Choose our Weekly Family Meal Service?
Our family meals accommodate busy schedules and answering the question "what's for dinner?"
A diverse array of cuisines provide something for everyone, including a vegetarian menu. Some meals can be customized for diet restrictions and allergies—please get in touch for more information.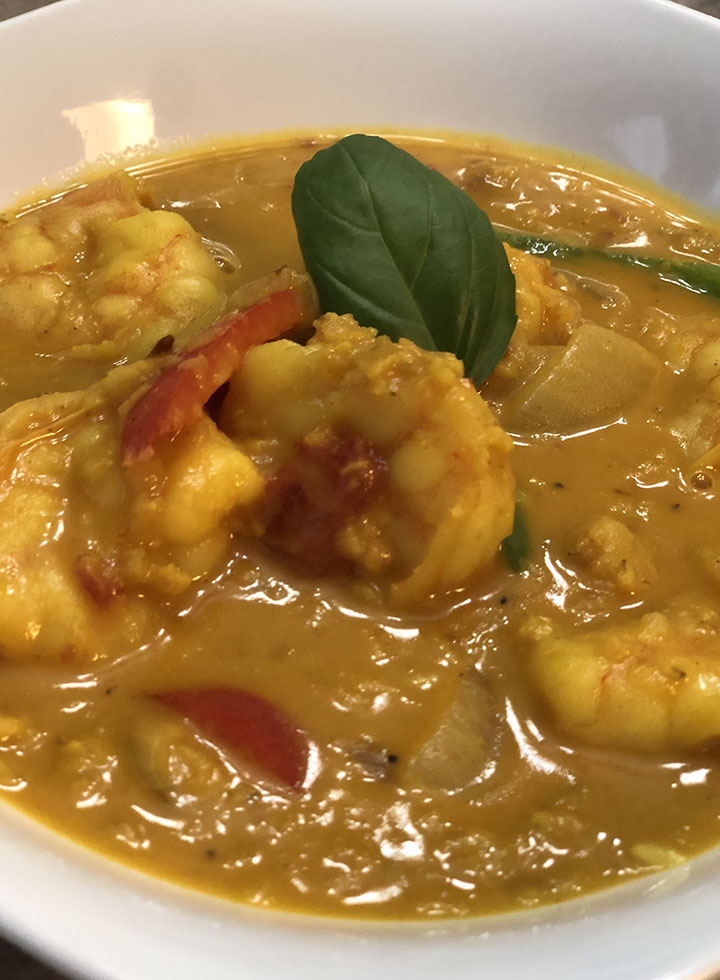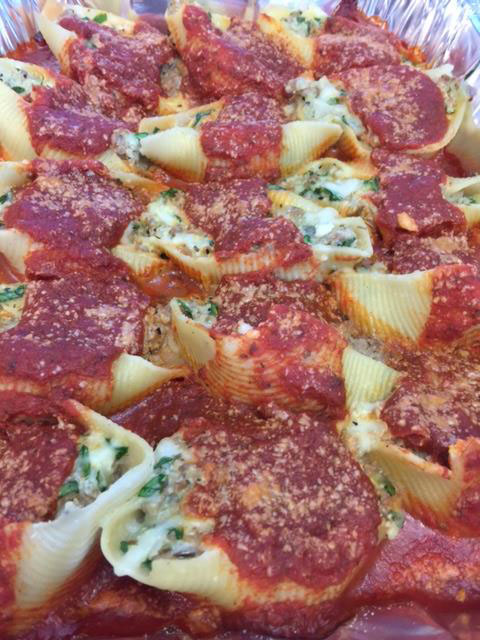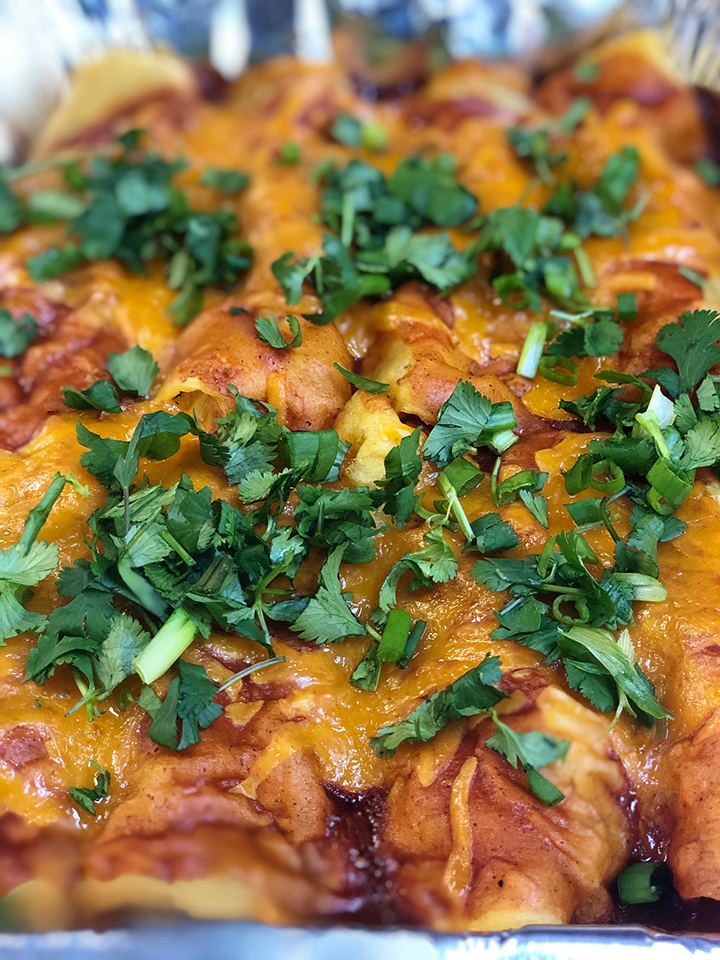 How it Works
We offer a two different ways to purchase our delicious family-sized meals:
Get with the program!
Select the number of meals you want per week (two or three)

Experience a variety of meals with a rotating menu

Make it simple to have delicious meals WITHOUT the hassle!

Enjoy the convenience of automated weekly deliveries and billing (minimum 4 weeks)
À la Carte Option
Satisfy the need for a last minute or future dinner need

Select your favorite meal(s)

Choose to pick up or have the meals delivered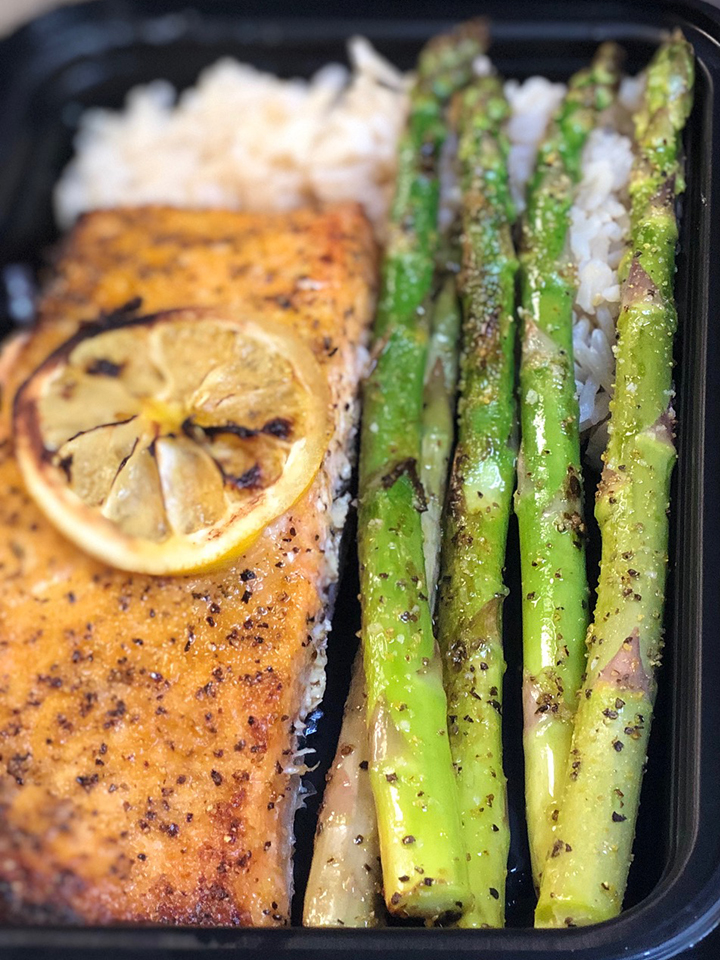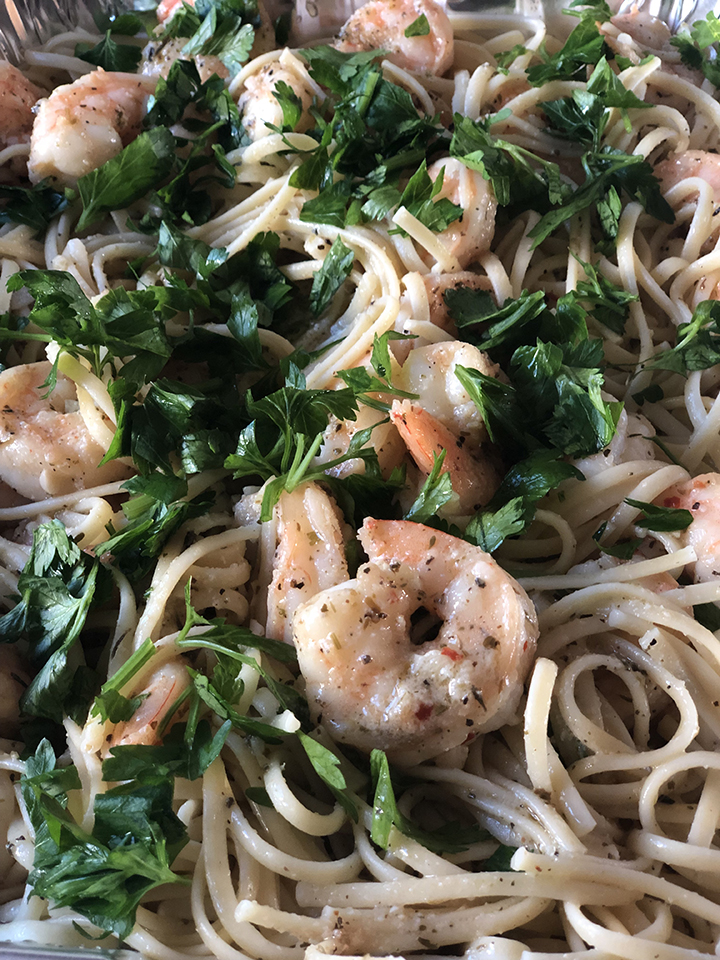 Join us in celebrating St. Patrick's Day and Women's History Month with our delicious specialty meals (including some of my absolute favorites)!
Our customers choosing three family-sized meals per week are scheduled to receive the following this month:
Week of March 2

Enchiladas Verde with Brown Rice
Cajun Shrimp Rice with Spring Mix Salad
Chicken Pot Pie

Week of March 9

Baked Potato Soup and Salad
Shrimp Fra Diavolo (Linguini with Spicy Marinara Sauce)
Pineapple Chicken Teriyaki

Week of March 16

Pesto Pasta with Chicken and Caesar Salad
Mongolian Beef with Scallions and Rice
Tuscan Salmon with Sautéed Spinach
Week of March 23

Chicken and Asparagus Risotto with Caesar Salad
Tacos with Rice and Beans
Seared Rosemary Chicken, Sautéed Spinach, and Sweet Potato Mash

Week of March 30

Spinach Lasagna with Turkey Sausage and Garlic Bread
Sweet Thai Chili Chicken Kabobs
Steak Ramen Noodle Bowl