RECIPE: Perfectly Roasted Chicken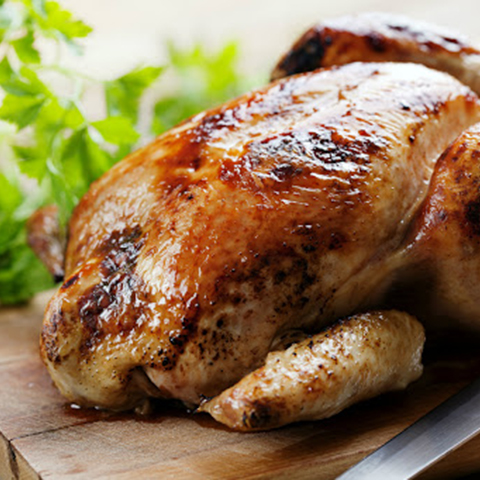 Ingredients:
Whole chicken, extra bits (giblets, etc.) removed
Butter
Olive Oil
Salt
Pepper
Garlic Powder
Garlic Cloves
Quartered Onions
Chicken Broth
Instructions:
Generously rub the chicken with a mixture of softened butter and olive oil.
Season the bird (on the outside and inside of the skin, where feasible) with salt, pepper, and garlic powder.
Add chopped garlic cloves and quartered onions to the cavity of the chicken.
Place the bird in a roasting pan that has an inch of water or chicken broth in it.
Bake at 350 degrees, uncovered, for 1.5-2 hours, or until the internal temperature of the bird (taken in the thigh) registers 165 degrees or more.