RECIPE: Mojito Italian Ice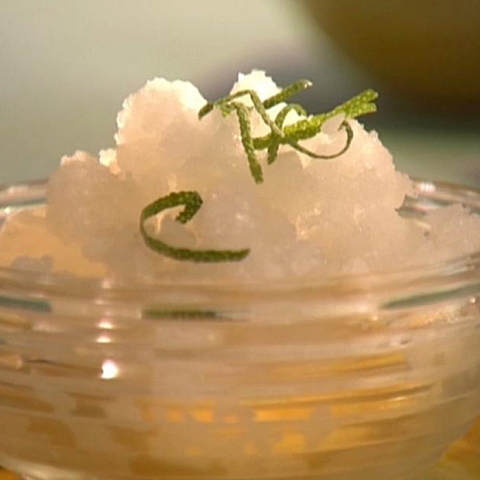 Ingredients:
4 cups water
1 cup sugar
1 tablespoon grated lime zest (about 2 limes)
3/4 cup fresh lime juice (about 5 limes)
Mint leaves chopped into small pieces (as desired -- I like a small handful)
Instructions:
Make a simple syrup by bringing the water to a boil. Add the sugar and stir until dissolved. Remove from heat. After the syrup cools, add lime zest, lime juice, and chopped mint, and stir to combine.
Pour the mixture into a 13" x 9" baking pan and place in the freezer.
Gently stir the mixture every 30 minutes or so until crystals form and leave until all of the liquid is crystallized but not frozen solid, and the mixture is smooth, about 3 hours.
Spoon into small cups and enjoy!