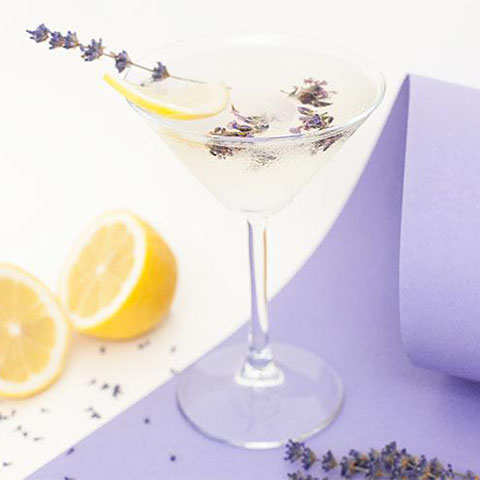 Ingredients:
1 ounce vodka
½ ounce fresh lemon juice
¼ ounce lavender syrup
Make lavender syrup:
In a saucepan, bring 1 cup water and 1 cup sugar to a boil, stirring until sugar dissolves. Remove from heat, add in 1 tablespoon of dried lavender buds, and allow to infuse for 20 minutes. Strain, allow the syrup to cool completely, and use in to make mocktails, cocktails, and extra lemonade!
Instructions:
To a cocktail shaker filled with ice add vodka, lemon juice, and lavender syrup; shake well. Strain into a martini glass and garnish with a lemon slice. Enjoy!