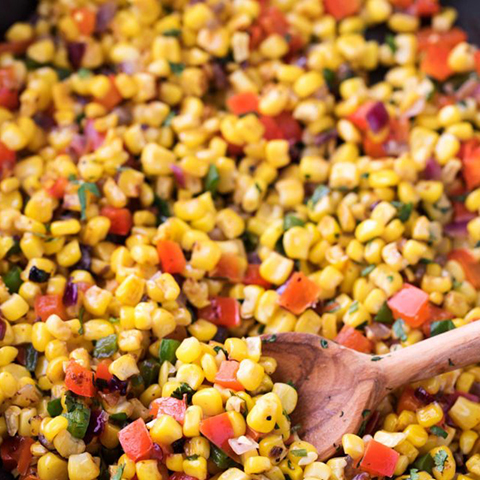 Ingredients:
1/3 cup sugar
1/3 cup vinegar
1/4 cup vegetable oil
3 cups cooked fresh corn cut off cobs or 16 oz frozen corn, thawed and drained
8 ounces, cheddar cheese cut into 1/2-inch cubes
1 medium (1 cup) tomato, chopped
1/2 cup chopped green bell pepper
1/4 cup chopped onion
1/2 teaspoon celery seed
1/4 teaspoon salt Instructions:
Combine sugar, vinegar and oil in a large bowl; stir with wire whisk. Stir in all remaining ingredients. Cover; refrigerate at least 4 hours or overnight. Stir before serving.